I listen to a looooot of music, so it's really hard sometimes to pick an absolute favorite in anything. I've got my favorite album of all time (Sigur Ros' Untitled Album) and then there's my favorite piece of music.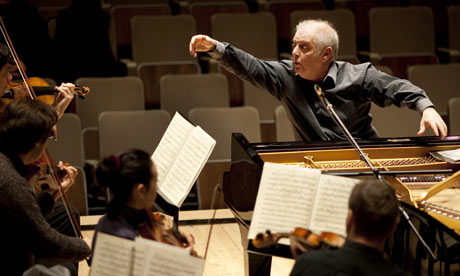 If you've seen the Tarsem film The Fall, you're probably familiar with this piece. It's not Beethoven's most popular, but it is definitely my favorite. It's power has never waned on me, and it's sometimes hard to believe, though I'm not sure why, that music this beautiful was created so long ago.
This version, done by Daniel Barenboim and Berliner Staatskapelle, is my favorite in the renditions I've heard (even better than the Karajan version used in The Fall). He takes it slow, but not too slow, accentuating every note to perfection.
Beethoven - Symphony No. 7 in A Major, op. 92 (Allegretto)