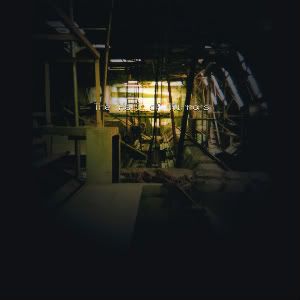 The Hall of Mirrors
(download here)
This is an electronica mix. There weren't really any specifications on what

type

of electronica to include at first, but as the mix construction went on, I started leaning toward more

downtempo

,

ambient

, and

IDM

choices (but still, that was not a rule). There were plenty more electronica artists that I could have included, but the others just did not have the feel that I wanted for this mix. As much electronica as I listen to, there will certainly be more mixes to come related to the genre. Oh, and don't forget: if you can, listen to the album as a whole, with the songs back to back. Alot of time went into the ordering of songs and the general flow of the mix.
As always, I ask that you delete these files within 24 hours. But we all know 24 hours is plenty of time to burn a cd or two, if you know what I mean (what else could I mean, it's not like I dropped some sly euphamism). I have provided links under the album name to Amazon, where you can buy the album, or with most, you can buy digital copies from iTunes. If you really want, you can even buy straight from the artist's record company website.
Whatever the case, here is the tracklisting
*
: